If you are experiencing a state of emergency, go to the nearest phone and dial 9-1-1.
The National Suicide Prevention Lifeline is 1-800-273-8255.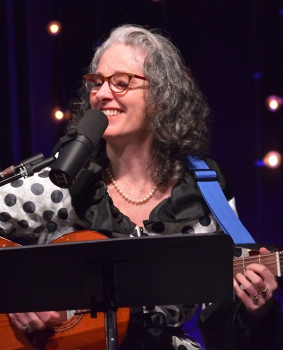 Michelle Shelfer
After forty-eight years of a self-sufficient life that promised nothing but more of the dead ends and limitations of my small imagination, I was thankfully called by Yeshua, or Jesus, the Jewish Messiah, to follow Him and make known to others the life He offers. The daughter of a Holocaust survivor, I was raised in a culturally Jewish home that rejected all forms of worship—that, in fact, hated God. But despite my hatred for Him, God loved me and pursued me and finally won my heart.
I am a wife, mom, and grandma. I work as an editor and lead worship in various settings throughout the San Francisco Bay Area. I am a student amongst students of how to live the Christian life in honesty and compassion and how to overcome the limitations of self-serving humanness and reach instead for the divine by serving others with the love of Messiah.
Prayer and Conversation Interests:
• Do you want to grow as a Christian? We all need to be discipled, whatever our level of spiritual maturity.
• Are you Jewish? You probably have lots of questions about what Jesus Christ has to do with you.
• Have you suffered from abortion? I've been through that process and come out the other side, finding peace with God and myself.
Yours in Eternal Shabbat,
Michelle
If you would like to talk with me via phone call, Zoom, Facetime, Skype, or email, Please contact me at: [email protected]
---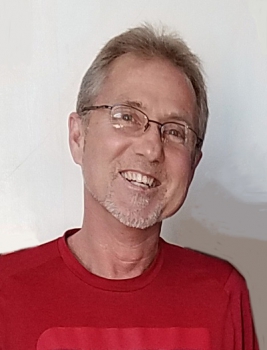 Curtis Roberts
Curtis is a very special guy! He spent 28 years in San Quentin State Prison for non-violent crimes and became a highly trusted inmate for leading guided tours of the prison for dignitaries, lawyers, judges, and politicians. As part of Gov. Jerry Brown's last week in office, he commuted Curtis' sentence, and Curtis was released.
While "inside," Curtis also was very active in the prison's Protestant Chapel ministries, counseling and encouraging many fellow inmates. Now he desires to extend that caring and compassion to others who struggle with life's temptations and trials.
Curtis says:
My calling is helping the wounded: self-inflicted or other traumatic experiences like molestation, rape, abandonment, divorces, loss of hope, loss of family, and lastly death. I value those whom My Heavenly Father trusts me with. I never forget that God loves them, too, and that they are also God's daughter or son.
If you would like to talk with me via phone call, Zoom, Facetime, Skype, or email: [email protected]
---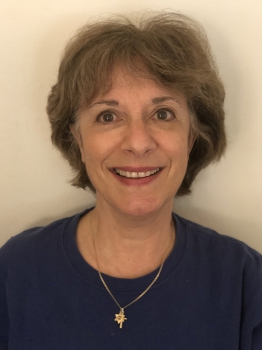 Katie L.C. Philpott
I started life in a nominally Jewish family in Ohio, though was bat-mitzvah and confirmed in a Reformed synagogue. After traveling through the hippie era, I married, then started singing in a Black gospel style choir, The Lighthouse Singers of Marin (California) due its great uplifting spirit. Our choir director, Helen J. H. Stephens brought us often to perform at African American churches throughout the San Francisco Bay Area, where God spoke to me through the preaching, praying, teaching, and singing.
I finally came to believe that what was being said about Jesus as Lord and Savior was true, but "Jews don't believe in Jesus," or so I thought. God had His way after all, and thirty years later I am an associate pastor (and MDiv graduate of Golden Gate Baptist Theological Seminary) at Miller Avenue Baptist Church, sponsor of "A Church for Those Without a Church" (CWC for short).
Prayer and Conversation interests:
Can Jews believe in Jesus?
Surviving divorce
Dealing with post-abortion grief
Christian history and theology
If you would like to talk with me via phone call, Zoom, Facetime, Skype, or email: [email protected]
---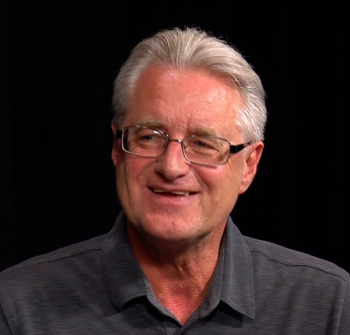 John Konieczko
Born in Detroit to a Polish Catholic family, the youngest son. Childhood was good, and John worked for the City of Detroit after high school. He found a Bible in 1970 and read voraciously, finding true faith in Jesus for himself. "Freedom from guilt" was marvelous. He then started to serve the Lord "whatever the cost."
After coming to faith, John served with home Bible study groups with great zeal. "You want others to have what you have!" "Don't wait!" "It's a disciplined walk and not easy." His wife's major illness brought him and their son to their knees in constant prayer.
John's passions are prison and rehab ministry and still home Bible studies. He loves the old time Puritan era preachers and authors and standing in public places handing out Gospel tracts.
John would love to talk about discipleship and who Jesus is really. He also has a heart for those who have been incarcerated or have struggled with substance abuse, homelessness, and hardship. You can contact him at [email protected].
---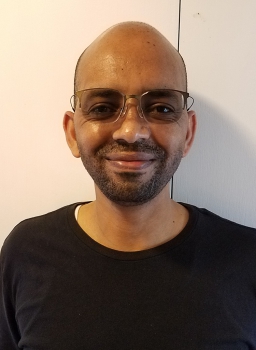 Bereket Jebessa
I was born and raised in Ethiopia, the eastern part of the horn of Africa. I have two brothers and three sisters, and one of my sisters is my twin. We are a Christian family, but I didn't know Jesus Christ personally until I was sixteen years old, because I had been ignoring God and going my own way until our church held a revival, and I really listened to the message about Jesus being the Way, the Truth, and the Life, and that no one comes to the Father except by Him. That got me to think about my eternal life—if I died now, am I really going to heaven? God's Holy Spirit showed me that my Way was Jesus.
Now, I have been in the USA for eight years, studying at seminary and working to support myself and developing a large vision for ministry in my home country. I want to see a blessed, skilled generation of on-fire disciples for Jesus in the world, starting with my own country. It will involve church planting, to include community centers for children to retirement age, schools, hospitals, and businesses. Yes, this is big!
In the meantime, I would love to discuss with you the following things:
How to be a disciple of Jesus—Are you already "saved" or are you curious?
If you are already a follower of Jesus, I would like to energize your evangelism for the Kingdom.
Let's work on your life purpose and vision of the Kingdom.
Are you a stranger in a new country? I can encourage you, since that is my story also.
If you speak Amharic, I can coach you in learning English.
To discuss any of the above, contact me at [email protected]
---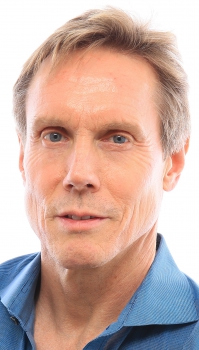 Jim Daley
"I was raised nominally Catholic (although my mother was/is an atheist). In college the Fellowship of Christian Athletes led me to Jesus. I have had a very rocky road of rebellion (think prodigal son), repentance, and renewal in my life since then.
I am very transparent and direct and always questioning my beliefs. I look forward to talking about what I've discovered about God in my life and possibly yours.
Contact me via email and we will decide how to interact: [email protected]
---