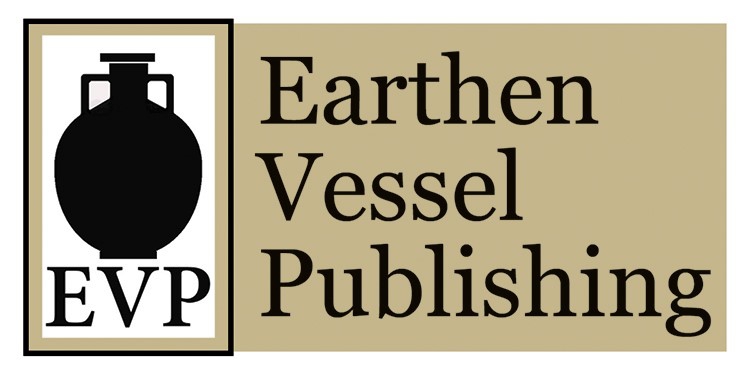 Learn about Earthen Vessel Media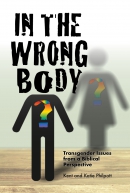 In the Wrong Body?
Transgender issues from a Biblical Perspective
In the Wrong Body? addresses a wide spectrum of transgender issues, all from a biblical view. The number of those who are transitioning from male to female and from female to male is growing rapidly. This attempt at finding inner peace is embraced by the LGBTQ+ community and increasingly protected by laws across America, prompting Kent and Katie Philpott of Miller Avenue Baptist Church in Mill Valley, California, to author this book. One hope is to better equip Christians to reach out to the victims of transgendering and their families rather than feeling pressured to embrace it. Another hope is that it will encourage transgender people to find a church to be part of that is biblically solid and for those churches to seriously consider their position and approach, removing impediments for transgender people to express their biblical faith in Jesus within their fellowship.
$15.00
Buy From: Amazon
---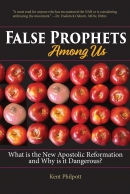 False Prophets Among Us
What is the New Apostolic Reformation?
Kent Philpott, former charismatic/Pentecostal pastor, presents a compelling evaluation of the New Apostolic Reformation (NAR). Those aligned with the NAR hold that God is doing a "new thing" in these last days just prior to the Kingdom of God being established in the world, a viewpoint also known as dominionism. The NAR is not an organization but a relational alignment of churches and groups connected with recognized apostles and prophets. Philpott critiques many NAR leaders and their own books and sounds several alarms, such as the pronouncement from NAR prophets of a "Christian civil war" now being waged, spiritual in nature but potentially physical. Philpott also unhappily has to warn about the dangers of these prophets' and apostles' methods for obtaining revelations, supposedly directly from God: the trance state, which is fraught with potential for demonic invasion.
$19.95
Buy From: amazon.com
---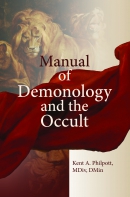 A Manual of Demonology and the Occult
A republication of Kent's Master's thesis
Originally written as a master's thesis in 1972, A Manual of Demonology and the Occult was published by Zondervan Publishing House in 1973. Its publication sparked a large wave of people seeking relief from demonic oppression to descend upon Pastor Philpott and his congregation in Marin County, CA. This reprint is still timely to bring much needed attention to the problems caused when a culture "dabbles" then becomes committedly engaged in occult practices. Because "contemporary occultism" is ubiquitous in 2021, many are suffering and need the biblical information and approaches to deliverance that this manual offers. Discussion questions at the end of each chapter help focus the reader.
Philpott outlines various approaches in understanding the demonic and the problems of interpreting biblical material on the subject, including the problem of theodicy (how can a good God allow evil in the world) as found in both the Hebrew and Greek scriptures. Other subjects include the origin and nature of demons, the allure of immorality, power, and knowledge, the need for submission to God and resistance to the devil, and more. Included is a selected glossary and listing of biblical passages related to demonology. This book, in collection with two related volumes—Deliver Us from Evil and Deliverance Handbook—are all the Christian lay minister needs to equip and under gird deliverance work.
$13.00
Buy From: amazon.com
---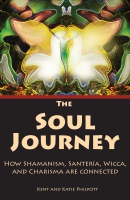 The Soul Journey
How Shamanism, Santeria, Wicca, Charisma Connect
Pastor Kent Philpott explored Santería, the New World version of the West African religion of the "orishas," a stealth religious movement with more than 180 million adherents in Brazil alone, and he discovered that its roots lay in shamanism and that contemporary neo-pagan religions like Wicca were intimately connected with both. Even more surprising, Philpott found shamans, Santerían priests, and witches appealing to what they termed "charisma" to support and authenticate their belief systems. What the four have in common is the trance state, ecstasy, passive state of mind, or altered state of conscious. Philpott details the theology and practices of shamanism, Santería, and Wicca, and then regretfully demonstrates why the proponents of these religions appeal to a form of Christianity.
$15.95
Buy From: amazon.com (also Kindle version)
---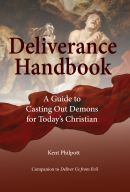 Deliverance Handbook
Guide to Casting Out Demons for Today's Christians
A significant part of Jesus' ministry was casting demons out of people suffering under their oppression. The need for this ministry has not gone away but has increased in our age of "contemporary occultism." This Deliverance Handbook will equip both seasoned pastors and lay Christians of all denominations to rightly handle the serious work of bringing relief to people in need. The objective is to see deliverance ministry restored to the everyday life of the church, with the purpose of helping others learn how to do this work. It is hoped that church leaders/pastors will use this handbook to teach others how to conduct this vital ministry.
Subjects include: *Preparing the Ministry Team, *Can a Christian Have a Demon?, *Avoiding a Physical Battle, *Doing Online Deliverance, *Group Deliverance, *Pre- and Post- Counseling, *The Role of Forgiveness and Repentance, *Self-Deliverance, *Do's and Don'ts, *An Extensive Questionnaire for the Sufferer to determine the origin of their invasion by demons.
Sprinkled throughout are amazing stories from Pastor Philpott's own experiences. An appendix contains insights gleaned from other ministers and authors in this field. Companions to this book are Deliver Us from Evil (2014) and A Manual of Demonology and the Occult (2021). Together, this trilogy, some of the videos made by the author, and a selection of recommended books by others in the field will be sufficient background for well more than a curious involvement. See the author's website earthenvesselmedia.com.
Jesus reminded his followers, "BUT IF IT IS BY THE FINGER OF GOD THAT I CAST OUT DEMONS, THEN THE KINGDOM OF GOD HAS COME UPON YOU." (LUKE 11:20)
$12.00
Buy From: amazon.com (also Kindle version)
---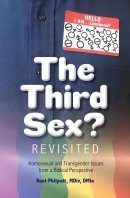 The Third Sex? Revisited
Biblical view of Homosexual/Transgender Issues
Kent Philpott, author of The Third Sex? and The Gay Theology, written in the 1970s and published by Logos International, looks back on that period which spawned an outreach to gays and lesbians who desired, as followers of Jesus, to leave that lifestyle behind. That outreach, known as Love in Action, created a great deal of controversy, which continues to this day, long after the close of the ministry.
From past to present, this book updates those concerns and focuses new attention on transgender issues, now a topic discussed by religious, social, political, and educational groups worldwide. Philpott says, "Those suffering from sexual dysphoria especially stirred me to offer some encouragement, comfort, and hope."
Though the LGBTQ+ community attempts to discourage and disparage those of us who have differing points of view, we welcome this. The reality is that there is yet in our "accepting culture" those who will proclaim biblical moral standards regarding sexuality.
$18.00
Buy From: Amazon.com
---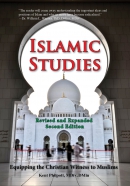 Islamic Studies, 2nd Edition
Equipping the Christian Witness to Muslims
What should the Christian know about Islam? Islamic Studies, 2nd Edition (60% more material) prepares students in group, class settings, or privately to know all the essentials of Islam's theology, history, rituals, tendencies, and culture for adequate interaction with Muslims. Knowing the differences between Islam and Christianity is crucial for effective witness. The reader will gain an understanding of what causes radicalization and what ex-Muslims say about the need for reform. Additional material in this edition: a condensed study of Sharia Law, both Shia and Sunni versions; a comparison of Islamic and Christian notions of hygiene; "Ultimate Intentions of Islam," "Who Is Gabriel?" "Debating with Muslims;" and "25 Ways to Enter Paradise." This sharply cuts research time for the Christian who is serious about learning about Islam. This is what you need to know!
$26.00
Buy From: amazon.com
---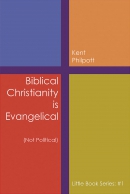 Biblical Christianity is Evangelical
Little Book Series: #1
Evangelical is perceived in various ways, and in more recent times it has acquired a negative and political bite. The purpose of this little book is to show the biblical understanding of evangelical and describe true biblical, evangelical Christianity. This is not a call to awakening, which is only possible by the work of the Holy Spirit who alone brings genuine awakening and revival. This "Little Book" is a call for Christians to engage in bold proclamation of the gospel of Jesus Christ.
$3.25
Buy From: amazon.com
---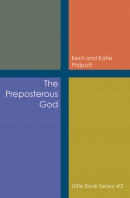 The Preposterous God
Little Book Series: #2
From a human point of view, the deity of the Bible, from Genesis to Revelation, can only be described as preposterous, absurd, and unimaginable. Consider that the Bible's God created the entire universe in an instant and out of nothing. Then He created human beings who are able to communicate with Him. He allowed evil to be present, gave commands, banished His human creation for breaking His law, and promised to restore communion with them. This God is singular yet a Trinity, Father, Son, and Holy Spirit—a one in three and a three in one. Unexplainable to the human mind. This God died, then lived again, departed the planet, yet will return to end history and establish an everlasting kingdom where all those He predestined will live in communion with Him. Quite preposterous!
$4.50
Buy From: amazon.com
---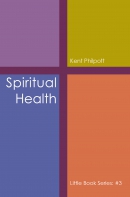 Spiritual Health
Little Book Series: #3
The God who created us certainly knows what is required for us to live a healthy life. We are complex. There are physical, emotional, mental, and spiritual components, and they are integrated so that each aspect impacts the whole. Not one of the four can be minimized, much less ignored. Spiritual Health focuses on how the creator God made us and what happens when the spiritual side of us is out of balance with how we are made, which is in the image of God. Spiritual health is incomplete without confession, forgiveness, and being reconciled to the God, Father, Son, and Holy Spirit, who desires us to be in fellowship with Him. Here Kent Philpott shows how to be healthy spiritually from a biblical point of view
$6.50
Buy From: amazon.com
---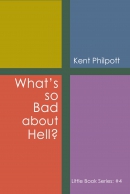 What's So Bad about Hell?
Little Book Series: #4
Is hell good or bad? Some hope they will love it, while others fear it. Others are certain they are going there and hope it is not as bad as some claim. On the other hand, there will be some who definitely do not want to go to heaven. Some fret and fret that they might go to hell, because they know they ought to. Others are confident they will not go there and are grateful for that. What's So Bad about Hell follows a new recruit into hell as he finds out that all of his ideas during his rebellious life were completely wrong: "You'll be with your friends," or "Hell doesn't exit; it's just a ploy to scare you into church." Follow our character as he is shown the truth by his "personal spirit guide" and especially by his "host." Included are a list of references to hell in the New Testament and a collection of quotes about hell from famous people through the ages. Are you ready to face the truth?
$3.75
Buy From: amazon.com
---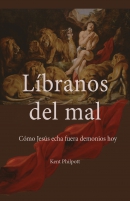 Líbranos del mal
Cómo Jesús echa fuera a los demonios hoy
Jesús expulsó demonios durante Su tiempo en el planeta, y Sus seguidores hacen lo mismo hoy. La oración que Jesús nos enseñó a orar incluyó: "liberarnos del mal" y esta petición es respondida incluso hoy. Kent Philpott, durante los años del Movimiento del Pueblo Jesús, de 1967 a 1975, se dedicó a la desdán de demonios, aunque a regañadientes. Autor de varios libros sobre el tema, los consejeros cristianos le pidieron que preparara un manual de instrucciones breve y conciso sobre cómo se puede abordar hoy en día el trabajo de lo que muchos llaman liberación. En esta segunda y amplia edición, presenta la teología bíblica para el reparto de demonios, enumera las formas en que las personas se demonizan, y mira las objeciones y preguntas que muchos tienen sobre el tema. Esta segunda edición incluye un debate sobre la posible conexión entre las voces auditivas y la demonización. Philpott no sugiere que las voces que muchos escuchan son en realidad espíritus malignos, pero sí indica que tal puede ser potencial, y esto basado en años de experiencia e investigación. No es raro que las voces desaparezcan una vez que los demonios son expulsados, Philpott descubierto durante casi cuatro décadas o trabajar con aquellos preocupados por los espíritus. Aborda el tema con cierta inquietud, pero consideró demasiado importante una discusión, teniendo en cuenta el gran número de personas que escuchan voces, y que a menudo dudan en hablar de ello. El pastor Philpott reconoce la necesidad de que aquellos que reciben la liberación tengan cuidado de seguimiento, y ha encontrado que reunirse con otros grupos pequeños que han tenido experiencias similares, los que son sobrevivientes, es una extensión del ministerio de liberación, con el que habla hacia el final del libro. He aquí una explicación simple y clara de cómo llevar a cabo el ministerio de liberación cada vez más importante.
$13.00 - Spanish version of Deliver Us from Evil
Buy From: amazon.com